Purple Shirt - It's All About ME!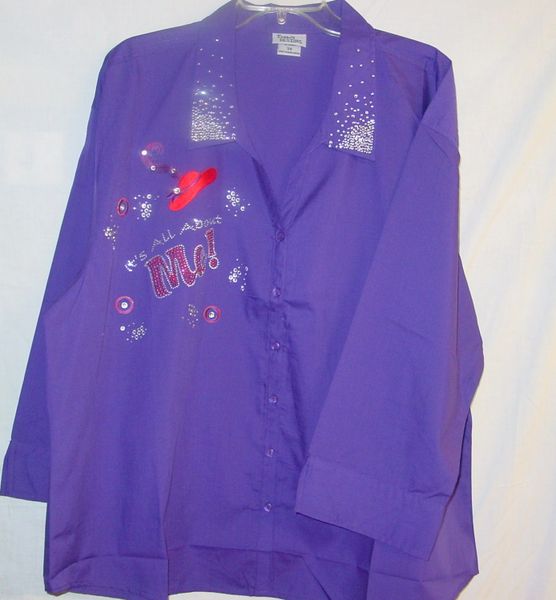 Red Hat Ladies LOVE this light weight shirt with 3/4 length sleeves in gorgeous dark purple. Rhinestone decorations really BLING it up! The front has "It's All About Me!"; the collar has bling; and the back has a rhinestone hat. What more could you want? Well, these wash beautifully with little to no shrinkage. Wash in cold water, put in the dryer for about 10-15 minutes, then hang to finish drying (if you leave in the dryer for a full cycle, the rhinestone glue may soften and you could lose rhinestones.)
These are all hand decorated, so what you receive may vary slightly from the picture.